What Is Rainbow Secure Technology?
Rainbow Secure is a New technology that helps you to create an extremely strong Password, Passwordless login, Multi-factor verification.
It's not password generator or password manager.
Why Choose Us
Next Generation Rainbow Secure platform is a modern identity and single sign on solution for your business across on premise and cloud environments. Its backed by experienced team of cloud and security experts, years of innovation and partnerships with leading cloud platforms. Here are some value additions you will get with rainbow secure platform.
Multi-layer strong authentication
No more login pain
Simplified security architecture
No captcha needed
No download needed
User friendly authentication technology
No more password rules
Integrate cloud, on-premises, in-house, & SaaS applications
One stop security solution
No extra device to carry

Why Rainbow Secure Is Best
MORE OPTIONS TO ACHIEVE STRENGTH
Now Rainbow secure login have total 17 million font color X 17 million shading X 100+ style options for each character of password that we traditionally use.
That makes Rainbow secure login harder to crack and extremely strong authentication.
POWERFUL AND FLEXIBLE CUSTOMIZATION
Powerful and really flexible security configuration options makes Rainbow Secure technologies an ideal candidate for your company's front line cyber defense. You can choose from password and password less options, from text password, picture password, picture pattern password options for SaaS, Hybrid cloud or on premise installations.
USER-FRIENDLY OPTIONS FOR PASSWORD HYGIENE
Rainbow Secure is giving user friendly options for strong authentication compared to today's complex password rules of Like "Passwords should be long, complex and harder to crack." It allows users to adhere to regular password change guidelines without actually changing password. They can just change some color or style every season or holidays or sporting event.
EXTREMELY STRONG WITH LESS COMPLEXITY
If you use less complexity and less length still Rainbow password gives extremely strong password. We handle all complexity on behalf of user so user can enjoy stress free security. If you have 6 character long Rainbow Password with some colors and style, that equals to 60-100 character of legacy password.
SEAMLESS INTEGRATION
Our Industry standard and compliant APIs and expert technical help makes it easy to integrate with your enterprise's application, websites and make it part of your corporatewide security strategy.
NO AUTO PASSWORD GENERATOR NEEDED
Auto password generator and Password manager create weird complex password that are hard to remember and handle. We don't need any of those, just keep it simple.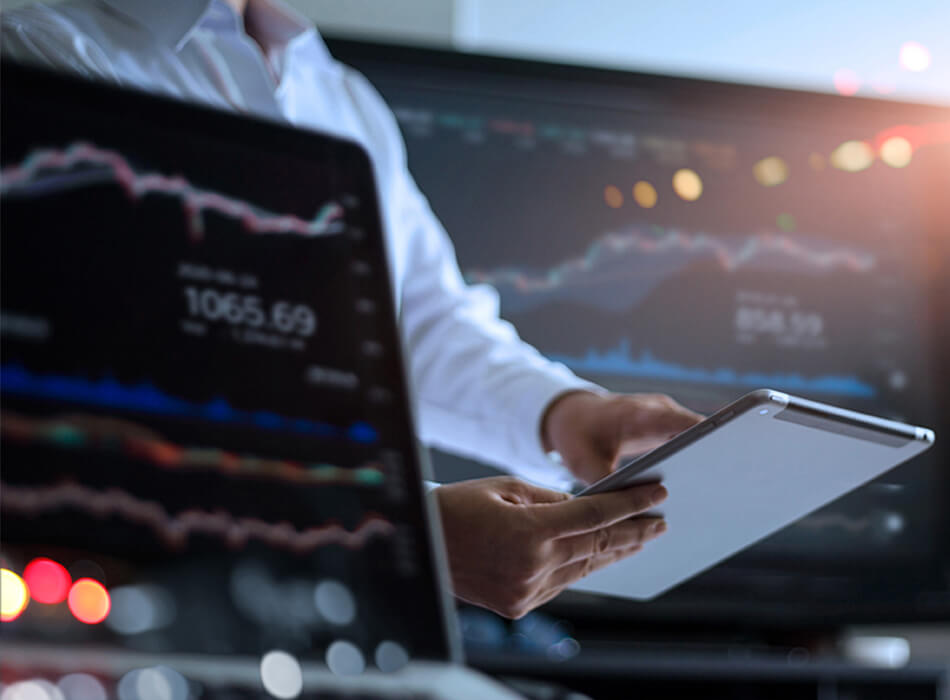 24/7 Elimination Of Cyber Threats
Security that is innovative, interactive, and graphical that protect business 24/7
Bruteforce
Keylogger, Malwares
Phishing, SMShing
SIM Swap, Man in Middle
Device Cloning
Password Reuse, Sharing
Automated Attacks
Lost Stolen Token or Device
Denial attacks (DDoS)
Biometric Failures
Let's Talk
Rainbow Secure Security Benefits
Reduce Risk Of Account Take Over
Eliminates risk from Cyber attacks & data breach scenarios    
Military Grade Encryption
All Data are highly encrypted & Security architecture exceeds recommendations
Strong Hash, No Burden On Users
Formatting dimension gives Strong Hash even for one character Credential
Integration
Active directory, enterprise system integration 
Anti-Automation
Interactive security, proprietary UI, Eliminates automation attacks. No Captcha needed.
Security Standards
We meet following guideline
NIST(800-53),NIST(800-63), FTC, PCT, SEC, HIPPA, SOX
We enable
GDPR, CCPA compliance, 21 CFR Part 11
NO AUTO PASSWORD GENERATOR NEEDED
Eliminate Cyber attack like Keylogger, Bruteforce, Malaware, Phishing, Shmishing, Password reuse, device cloning, password sharing, credential stuffing, account take over, Man in the middle, denial attack, biometric failures, No java script attacks Rainbow Secure Business Benefits
Productivity
Reduce user frustration. Increase productive time
Empowerment
Creative, Stylish that gives fun & reduce Stress
Setup Costs
Simple, low cost, Scalable setup
No Device, No Download needed
No need to purchase, configure devices & smart phones. No need to download app.
Reduce Costs
Reduce support issues by 90%, Reduce reset costs
Flexible Customization
Enterprise Clients can customize UI layer and integration with inhouse app.
Reduce Liability & cyber Risk from day one
Better security powers data privacy & mitigate risk like password reuse, stolen credential, saved passwords, unattended unlocked devices, unlocked computers, various Cyber attacks
Support, AI Monitoring
24/7 AI Monitoring & Flexible business support available Rainbow Secure User Benefits
Easy Hassle Free Security
Consistent Login Experience Every Where
No Struggling With Long Complex Password
No Device Needed, No Download Needed
Saved Passwords In Browser Cannot Be Misused When Device Left Unlocked
Works On All Major Devices, Platforms
Security Experience
We try to improve security so user have no extra burden but it makes hacker's life harder. It is a Technology that allows to use creative options like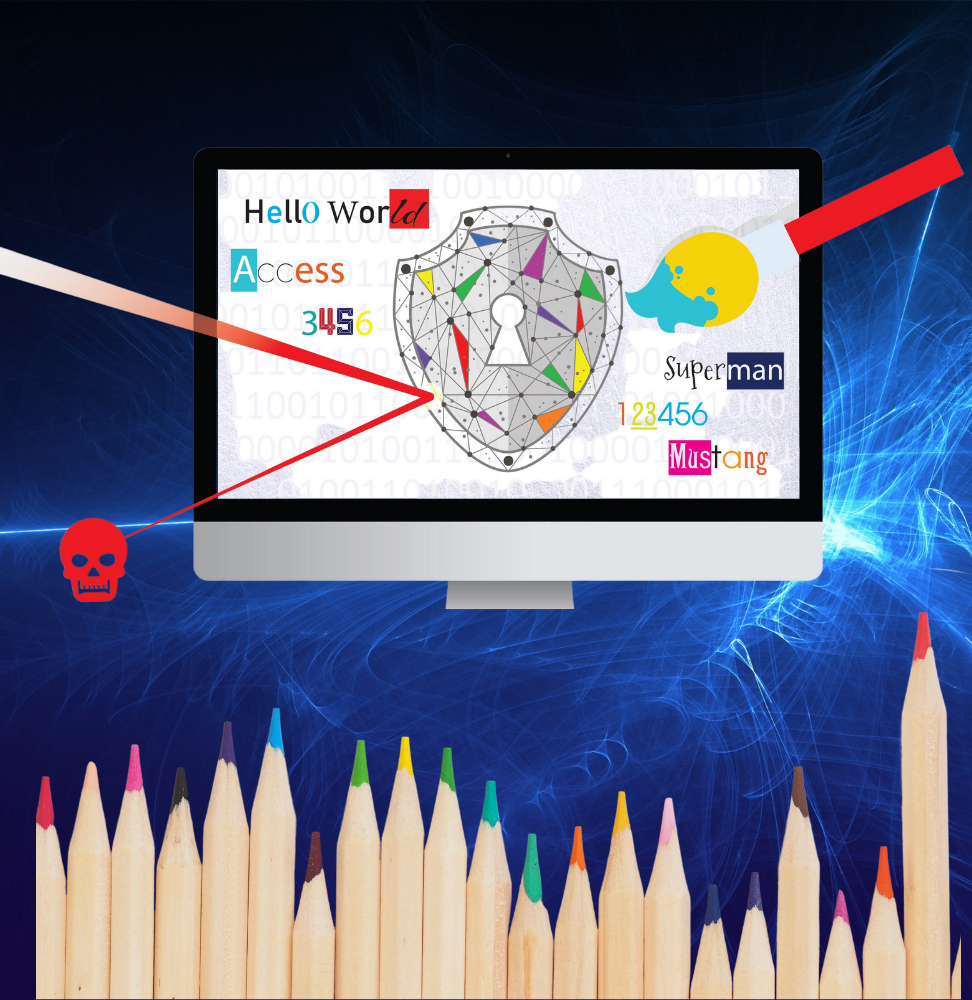 Secure By 17 Million Colors
17 million colors as a font color, 17 million colors as a background color
Secure By 100+ Styles
100 + of styles like Bold, Italic, Underline, fontsize,Font Name etc..
Configure With
A-Z, a-z, 0-9, Special charaters, 17 million colors, 100 + Styles, Image, Picture, Biometrics
Flexibility Of Applying
Shape, size, color, appearance on text, picture, Biometrics means easy to use, harder to hack and crack